Casey & Katie Marrison Report Back After Taking The Trip To The Slipper, Won At Our Twilight Meeting
Mar 24, 2017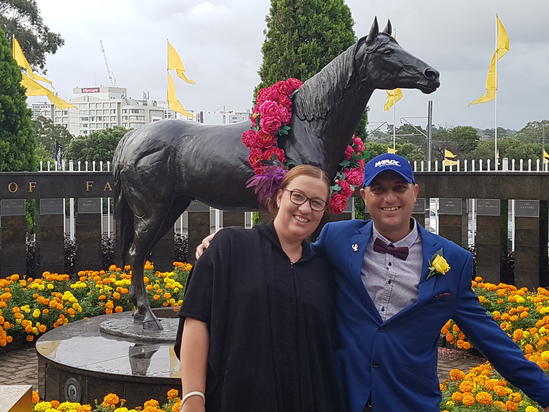 The Tweed River Jockey proudly supported by XXXX Gold sponsored a trip to Sydney for the Golden Slipper, providing those who attended the ever growing more popular, Murwillumbah Twilight Race meeting in December, a chance to be in Sydney on one of the biggest race day events on Sydney's Racing Calendar.
The recipient of the prize was Michael Dowling, from Dowling Metal Products, who won the fantastic trip, proudly gifting it to his hardworking employee Casey Marrison.
Michael Dowling said "Casey deserved the trip away because of his dedication to the business, his tremendous work ethic and commitment to his job.
Casey and Katie Marrison regarded the experience as a trip of a lifetime, adding,
"We would like to thank Murwillumbah Jockey Club for the prize, we had such a great day at Rosehill Gardens for the Golden Slipper, adding to the trip was being able to watch the super mare Winx, win her 16th straight race as well as watching She Will Reign win the Golden Slipper, It was an outstanding day & something we will never forget.
Thank you so much for the experience, regards Casey and Katie.
Address: 99 Quarry Rd, South Murwillumbah NSW 2484
Phone
:
(02) 6672 8381
Dowling Metal Products
in
Murwillumbah
NSW, 2484 | Metal Cutting, Sheet Metal Fabricators | Tweed Coast Custom Sheet Metal Fabrication |